In a city that's staking its economic image on water research and policy, one paradox will become unavoidable: Water purification requires huge amounts of electricity, while utilities use large volumes of water to generate electricity.
That creates a vicious circle. Water reserves are under pressure while demand for electricity and water are escalating, due in part to demand from China, India and the developing world.
Those competing demands create what some call a "choke point," according to water policy experts meeting Monday in Milwaukee at the city's fifth annual Water Summit.
The water-energy nexus was one of the main themes that emerged at the two-day summit, which continues Tuesday. The event is sponsored by the Milwaukee Water Council, a trade group that wants to lure new jobs, research and investment into the existing cluster of water technology companies in southeastern Wisconsin and re-brand the region as an international hub of water technology.
The shortages in water and energy create new opportunities for technology innovators and policy wonks. Although the water-energy phenomenon is old, it only recently received attention from politicians and policy makers.
It wasn't until 2006 that the U.S. Department of Energy commissioned its first comprehensive study on the topic, said Keith Schneider, senior editor of the Circle of Blue website that's devoted to water news and research.
Water comes at a price
"We haven't confronted it in the U.S. in a policy way," Schneider said, commenting on the broader issue. China, however, is tackling the issue, he said.
Seventy-five percent of the cost of water is electricity, according to Diana Glassman, a board member at the World Policy Institute, a think tank.
Globally, 81% of world water use is for agriculture. The figure rises to 84% when livestock needs are taken into account. But a fifth of all nonagricultural water is used to produce electricity, Glassman said
California alone expends 19% of the state's total energy consumption to clean and deliver water, above the national average of 13%, Schneider said.
One of the oddest wrinkles in the water-energy debate, however, is that so few give it any attention. That's mainly because oil, gas and energy industries have attracted nearly all attention and investment.
Asked by a venture capitalist which sectors of the water-tech industry are attracting the greatest flow of funds, Glassman replied that "all the money right now is going into energy," not water.
Some $500 billion each year is invested in oil and gas exploration and production, the thinking being that an era of high oil prices favor the industry, Glassman said.
"When energy competes with water for supply, energy always wins," Schneider said.
Changing a relationship
Flash points of conflict are already beginning to show. North Dakota has a state economic policy of drilling oil, but its oil deposits require pumping 5 million to 7 million gallons of high-pressure water to jump-start the wells and begin pumping the oil out. The state, however, is undeterred by its water scarcity, Schneider said.
Others note that production of ethanol, widely criticized for inefficiencies as a fuel, drains aquifers at the reactors that produce it, often guzzling hundreds of gallons of water a minute and sometimes sucking local wells dry.
"Energy production and water use have to change," said Phillip Enquist, an urban design planner at the Skidmore, Owings & Merrill architectural firm in Chicago.
One reason the Water Summit highlighted the issue is that the region already has taken a few steps to reduce the energy costs of wastewater treatment.
The Milwaukee Metropolitan Sewerage District, which treats wastewater for 1.1 million people in 28 municipalities, has treatment plants that are "energy hogs," said MMSD Executive Director Kevin Shafer. What's more, MMSD spends $13 million each year, or 16% of its operating budget, on electricity.
But MMSD also has plans to shrink its carbon footprint by 90% by 2035. It will use solar power installations and a variety of technologies, but its main strategy is a 19-mile pipeline that will tap into the natural gas from garbage landfills.
Policy decisions in water invariably will affect energy policy, said Chris Sacksteder, global market manager for industrial water and power technology at Dow Water and Process Solutions. "Water and energy is inseparable," he said.
Texas, meanwhile, is becoming a national test case. It's in the middle of a severe drought, one of the worst in a century, and yet its utilities want to build new power plants - with applications and opposition that will be closely watched, Schneider said.
Lisa Jackson, administrator of the Environmental Protection Agency, is scheduled to appear at the water summit Tuesday.
And the Drought Goes On

According to the Texas Water Development Newsletter:
The current drought in Texas is capturing national and international attention. While it's not unusual for Texas to experience dry spells, the current dry spell is notable for its fierce intensity and state-wide impact resulting in record-breaking low rainfalls and record-breaking high temperatures across the state. The state climatologist has already declared the current dry spell the worst one-year drought in Texas' history. Given how drought prone Texas is, that's saying something.
How much water do lawns use?
According to Jordan Laio: When it comes to manicured lawns, the green choice is always to go without unless the lawn is functional and practical for, say, a play area for kids. Otherwise, lawns use a ton of water, and don't offer many benefits. How much water does a lawn require to stay green? It depends on the size of your lawn, but according to the Handbook of Water Use and Conservation, the average lawn uses an estimated 10,000 gallons of water per year, not including rainwater.
Sir Francis Bacon, Early Water Treatment Experimenter
The need for fresh, usable drinking water goes as far back as we can trace the existence of humans. In fact, ways to improve filtration and explore different resources to form pure water is nothing new either. In 1627, for example, Sir Francis Bacon conducted 10 water purification experiments. These experiments were among the first desalination studies in our history. Bacon strived to find ways to purify seawater through sand. Today, technology, research and education are improved, yet we still require ways to maximize our global water supply and divert from a looming water crisis. (Rich DiPaolo, "Potable Water Issues.")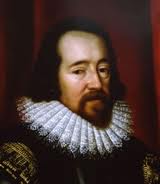 Bacon should have stuck with water research, because when he undertook experiments with meat preservation by freezing he contracted pneumonia and died.
Numerical Wizard B. Bea Sharper ferrets out the facts on

The Water and Energy Nexus
Given the wide discrepancy seen in the expert opinion in this area, the chance that water/energy figures are one third accurate--1 in 17.
Percentage of the world's water used for agriculture -- 84%.
Percentage of California's energy expenditures that go for producing and providing water --18%.
Percentage of the cost of water that goes for electricity -- 75%.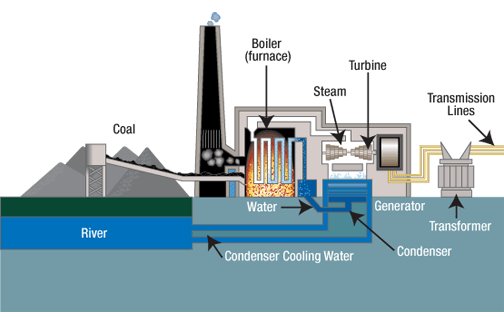 Percentage of US electricity that is produced in thermoelectric power plants, which use enormous amounts of cooling water--90%.
Gallons of water required to refine one barrel of crude oil -- 1,851.
Average daily water use of a large ethanol plant--400,000.
Average daily water use of the Sherman Hills Golf Course in Florida--363,000.
Factor by which gasoline production exceeds ethanol production in water use, according to once source--0.
Factor by which gasoline production exceeds ethanol production in water use, according to another source--30.
Percentage of the two sources above that were funded by the ethanol industry--50%.
Gallons of water required to "jump start" a North Dakota oil well--5 to 7 million.